Insurance Indices
Liquid instruments reflecting industry value creation
Our modelling of both Lloyd's and public capital markets has facilitated our London Insurance Market Index (LIMI).
The Lloyd's market is the leading global speciality property & casualty insurance market with annual premiums in excess of £35bn and which sets global pricing on business many times this amount.
Today, over 80% of Lloyd's capital is provided by global insurance and reinsurance companies, the majority of whom are themselves publicly listed and who use Lloyd's as a platform for underwriting. The LIMI is a weighted basket of listed owners of Lloyd's business.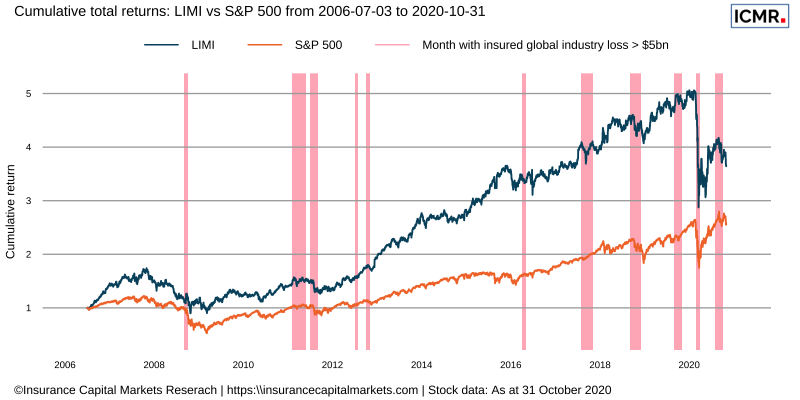 This measures the total return from the publicly listed parent companies of Lloyd's managing agencies from July 2006 - ICMR's own version of a "Lloyd's Index"
We maintain Lloyd's models (both capital and underwriting) which use this framework to provide steady state valuations of private insurers
We maintain capital market models which measure the potential over or undervaluation of publicly listed insurers
For further information and a demo on this and its underlying data, as well as our other initiatives, please contact us