ICMR developed the IP behind the RISX equity index, the first equity benchmark for the global specialty (re)insurance sector.
We and our partners, Morningstar, extract pricing data daily from the various global exchanges where constituent companies are quoted. We maintain a comprehensive database that includes trailing book values from each company's annual financial statements.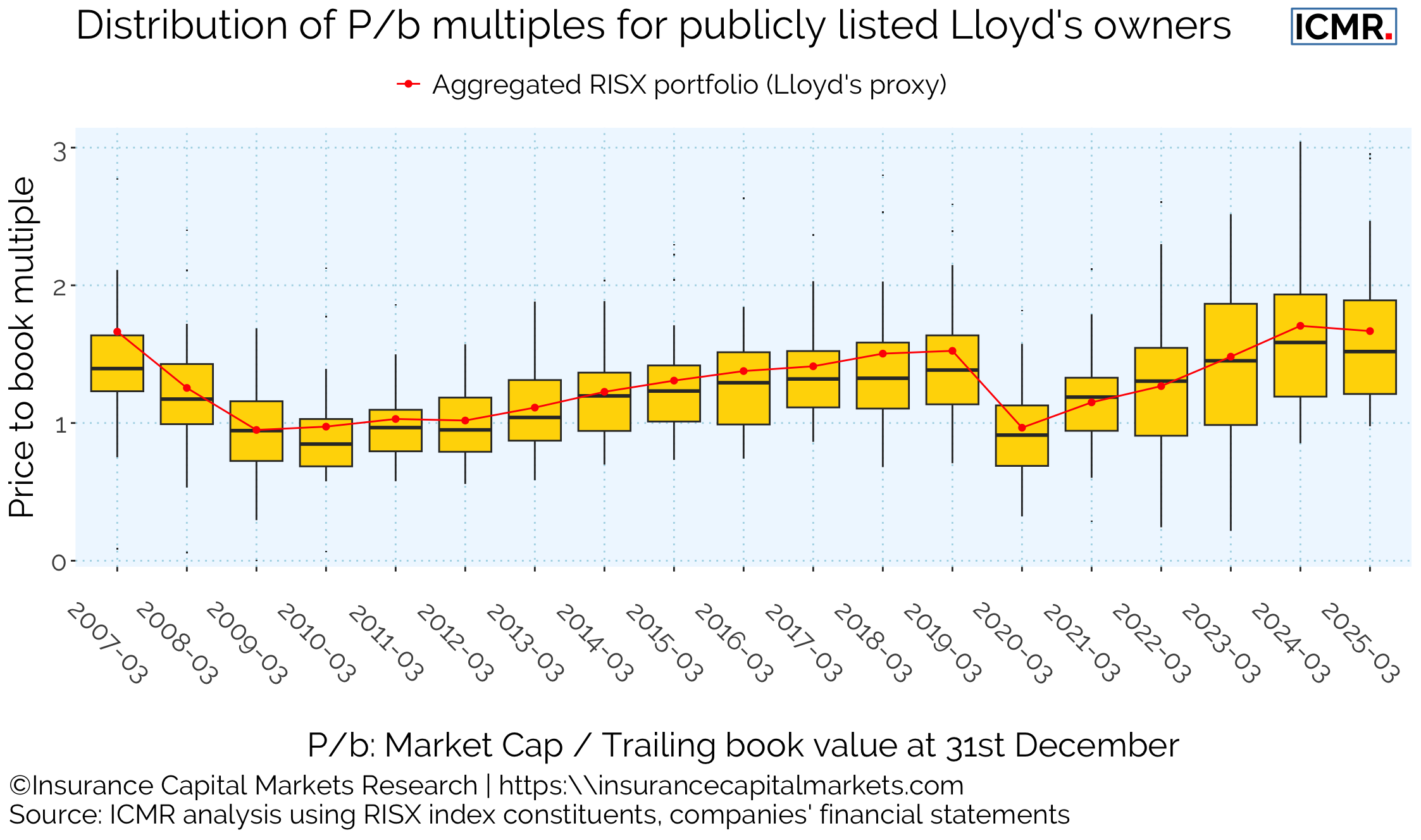 The RISX index constituent companies form a truly global index for our industry. The trends their data provides can prove very insightful, particularly relating to value creation and the M&A cycle.
ICMR's price-to-book monitoring provides a clear capital markets perspective on valuation. It can also be used to inform optimal capital event timing, such as mergers and acquisitions (M&A), initial public offerings (IPOs), or take-privates. It can also provide a benchmark for targets and objectives in wider corporate business planning.
For more information on RISX constituent companies, please go to https://risxindex.com, or use the tickers 'RISX' (price index) and 'RISXNTR' (net total return index).